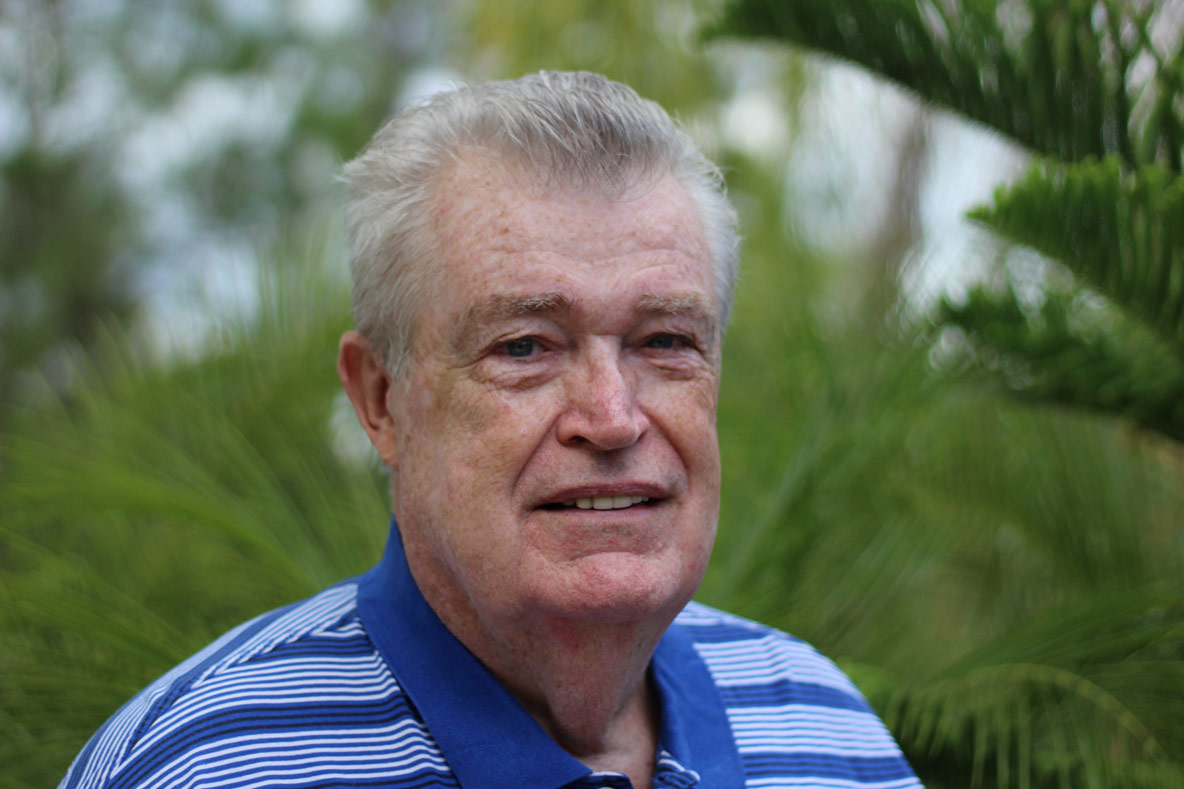 My Story:
I am just an ordinary guy; a sinner saved by grace. I was born in Pontiac, Michigan in 1942, into a Christian home. I grew up with an older sister and a younger sister. I was baptized as a baby in the Methodist Church and taken to church and Sunday school weekly my entire formative years. I completed my confirmation classes as a believer in Jesus Christ and, at age twelve, took my vows to live a Christian life.
Life trained me to be skeptical and careful. Fortunately for me, this combination of principles helped formulate my personality and work ethic. My hobby became practical physics: understanding how things worked and how to fix them when they broke. After high school I attended "RETS" Vocational School in Miami and became an electronic tech. At age 19 my first job was with RCA on the Air Force Eastern Missile Test Range at Patrick Air Force Base and Cape Canaveral. I went to night school and earned my bachelor's degree from Barry University. I worked on this same aerospace contract for 34 years as it changed contractors from RCA to GE and finally to Computer Science Raytheon (CSR).
---
In January 1995 my life took an unexpected turn. I had a "supernatural healing" of a very painful and progressively debilitating spinal condition. It was at this time when God put a burden on my heart for the lost and told me specifically: "Prepare in the Word for the lost." After much prayer and consultation I applied to the United Methodist Church to become a Local Pastor and resigned from my job with CSR.
After retirement my burden for the lost had not lessened but grew stronger. God led me to focus on the end times. It became my passion to learn all I could from God's Word regarding His prophecy for the end times, especially the Tribulation. God used my wife, Jeannie, to encourage me to focus on the bigger problem that exists regarding the common belief in an early Rapture of the Church, leaving the Lost without disciples to teach them about Christ. Therefore, this writing is the resulting fruit of my research and studies.